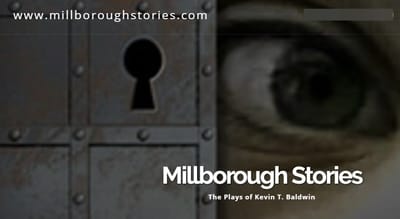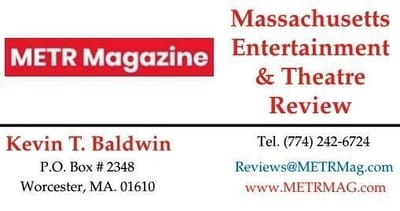 Kevin T. Baldwin
is an accomplished playwright, performer and director who has received numerous accolades for his work including a
BroadwayWorld (BWW) Boston Nomination for Best Director in 2019 (for "The Complete Works of Shakespeare (Abirdged)" with Studio Theatre Worcester).
Kevin has taught, written, produced and directed theatrical shows for over almost four decades. He has been an adjunct theatre professor for Anna Maria College and directed college shows at Bentley College, W.P.I. and Clark University. He has directed plays and musicals for groups all over Massachusetts.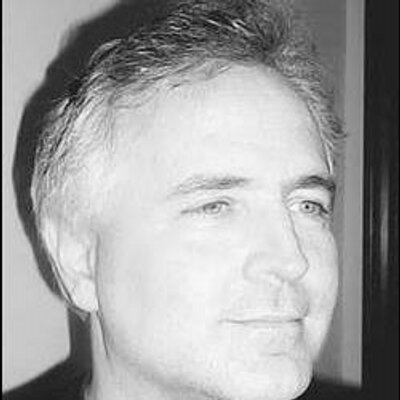 An active theatre critic since 2011 and member of the
American Theatre Critics Association (ATCA)
, Kevin has reviewed shows for numerous publications including the Record, Worcester Telegram & Gazette, Auburn Times and Community Newspapers. He is also Publisher/Editor/Primary Reviewer for the web based Massachusetts Entertainment and Theatre Review Magazine (aka
"METRMAG"
).
Visit
METRMAG
at
www.metrmag.com
His published works include the dramas "Haunting Lusitania", "Ponytail" and "They Don't Make 'Em Like They Used To". His more family friendly plays include "Mystery of the White Spider", "Finding Lovers Lane" and "Hopscotch Park". His more risqué comedies include "Where Does the Time Go?" and "Murder at Club Fishnet".
He was commended by former
President William Jefferson Clinton
for his drama
"Bottom of the 9th – A One-Act Play about Alzheimer's Disease"
in 2014.
Kevin has worked on a couple of projects with
Academy Award-nominated songwriter Bobby Hart
(who co-wrote the ballad "Over You" sung by
Betty Buckley
in the film "Tender Mercies") and written the books for two musicals by Tommy Boyce and Bobby Hart entitled "Sunshine Pop" and "Hot Rod Hot Dogs".
Kevin's screenplay work includes "Murder at Club Fishnet", "Trade - A Time Travel Odyssey" and "Being Robin" a film co-written by
Roger Kabler
.