Ghost in the Camera - The Final Chapter of the "White Spider Trilogy" - A Play in Two Acts
by Kevin Baldwin (Author)
The FINAL CHAPTER of the "WHITE SPIDER TRILOGY". ALSO READ: "MYSTERY OF THE WHITE SPIDER" and "LEGEND OF THE RAIN WOLF".
Setting: Europe
Synopsis:
It is two years since the tragic events of "Legend of the Rain Wolf". Most of the original characters from "Mystery of the White Spider" have gathered together for a happier occasion: Mabel's wedding to the Prince of Snagovia! As her friends arrive, Mabel tells them that she suspects that things are not as they appear and she needs her friends help to investigate and solve the mystery of the "Ghost in the Camera"!
CAST of Characters:
Mrs. Lethou, An internationally renowned government scientist
Mabel Abramson, graduate student, apprentice for Mrs. Lethou
Meier Fievel, an international events reporter for a US publication
Veronica Barnes-Feivel, a socialite, married to Meier
Tepes, Prince of Snagovia, a province just north of Romania
Cassandra Bonham-Pembleton, assistant veterinarian, animal biologist
Sage Pembleton, Cassandra's husband, a farmer
Nina Swenson-Hancock, an unemployed New Yorker
Michael Hancock, Nina's husband, a comic book creator
The Queen, of Snagovia
The Queen's Minister
Mistress of Snagovian Etiquette, wife of the Minister
Marco, a Thief
Ilona, Snagovian Waitress
Basarab, Ilona's six year old son
ADDITIONAL CHARACTERS: Flight Attendant, London Nurse, London Doctor, Snagovian Embassy Servant, London Psychiatrist, Snagovian Palace Security Guard, Offstage Announcer, Palace GUARDS, Scottish Party Guest # 1, Scottish Party Guest # 2, Second Snagovian Waitress, Snagovian Nurse, Snagovian Embassy, GUESTS, Bridal Shower GUESTS, Airline Passengers.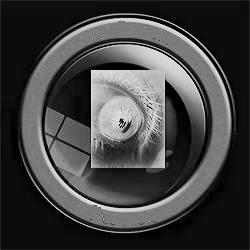 Disclaimer: All rights reserved. Copying or reproducing this material or any part of this book in any manner is strictly prohibited by law. All other rights in this play, including those of professional production, radio broadcasting, motion picture rights, are controlled by Kevin T. Baldwin to whom all inquiries should be addressed.
PERFORMANCE LICENSE All amateur acting rights to this play are controlled exclusively by Kevin T. Baldwin without whose permission no performance, reading or presentation of any kind may be given. On all programs and advertising this notice must appear: "Produced by special arrangement with Kevin T. Baldwin"