Legend of the Rain Wolf - A Play in Three Acts
by Kevin Baldwin (Author)
THE SECOND CHAPTER IN THE "WHITE SPIDER TRILOGY". ALSO READ: "MYSTERY OF THE WHITE SPIDER" and, the final chapter, "GHOST IN THE CAMERA".
Setting: The Canadian wilderness
Synopsis:
Millborough University students hike the Canadian wilderness to witness the annual Perseids meteor shower. The group discovers the area is haunted by the collective spirits of Rain Wolves, unseen phantoms producing mystical howls at the moonlight.
CAST:
CASSANDRA BONHAM - SENIOR STUDENT, MILLBOROUGH UNIVERSITY
NINA SWENSON - JUNIOR STUDENT, GOES OUT WITH MICHAEL.
MICHAEL HANCOCK - SENIOR STUDENT, NINA'S BOYFRIEND
VERONICA BARNES - JUNIOR STUDENT
MABEL ABRAMSON - SOPHOMORE STUDENT
SAGE PEMBLETON - STUDENT, GREW UP WITH CASSANDRA
JAZIDUA "JAZZ" LETHOU - SOPHOMORE STUDENT, BRAINY, BIT OF A NERD.
MR. LETHOU – A GOVERNMENT PHYSICIST, JAZZ'S FATHER
MRS. LETHOU – ALSO A GOVERNMENT SCIENTIST, JAZZ'S MOTHER
VERALL ABSOLON – TRAIL GUIDE, NORTH AMERICAN INDIAN
ISAIAH KARLITIS – TRAIL GUIDE, HUNTER
AMOUX – A MYSTERIOUS YOUNG MAN OF THE WILDS
CLERK – WORKS AT SMALL BAR AND GRILLE JUST OUTSIDE SASKATCHEWAN
WOODLAND PRIESTESSES - (1-4)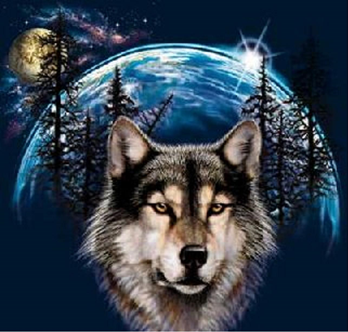 Disclaimer: All rights reserved. Copying or reproducing this material or any part of this book in any manner is strictly prohibited by law. All other rights in this play, including those of professional production, radio broadcasting, motion picture rights, are controlled by Kevin T. Baldwin to whom all inquiries should be addressed.
PERFORMANCE LICENSE All amateur acting rights to this play are controlled exclusively by Kevin T. Baldwin without whose permission no performance, reading or presentation of any kind may be given. On all programs and advertising this notice must appear: "Produced by special arrangement with Kevin T. Baldwin"