Mystery of the White Spider
by Kevin Baldwin (Author)
THE FIRST CHAPTER IN THE "WHITE SPIDER TRILOGY". ALSO READ: "LEGEND OF THE RAIN WOLF" and, the final chapter, "GHOST IN THE CAMERA".
Setting: Millborough University
Synopsis:
A natural sciences professor specializing in araneology at Millborough University dies suddenly. Several students find his death suspicious and decide to investigate. They discover a new breed of venomous spider the professor had been working on is all white and any venom and anti-venom would be worth millions to many. So, the professor was murdered for his work. But by whom?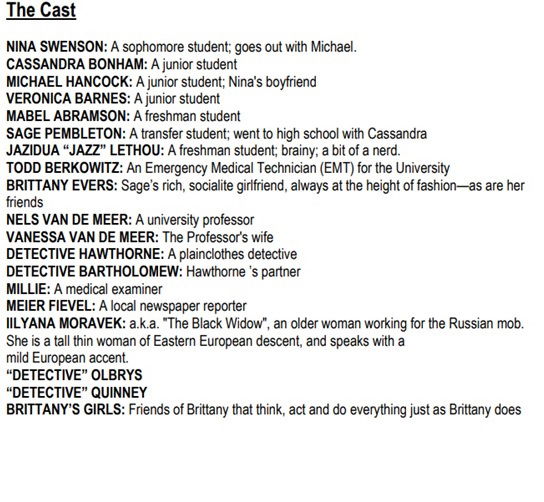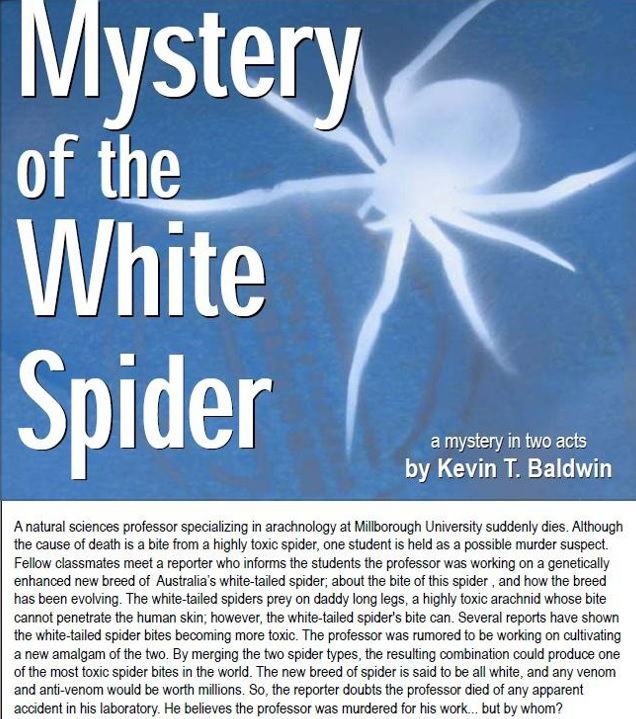 Disclaimer: All rights reserved. Copying or reproducing this material or any part of this book in any manner is strictly prohibited by law. All other rights in this play, including those of professional production, radio broadcasting, motion picture rights, are controlled by Kevin T. Baldwin to whom all inquiries should be addressed.
PERFORMANCE LICENSE All amateur acting rights to this play are controlled exclusively by Kevin T. Baldwin without whose permission no performance, reading or presentation of any kind may be given. On all programs and advertising this notice must appear: "Produced by special arrangement with Kevin T. Baldwin"