When the Bottom Fell Out
Synopsis:
During the "me decade" a female auditor working for a very conservative firm poses nude for a men's magazine and her whole life gets turned upside down.

During the 1980s a beautiful young accountant is offered the chance to be featured in a men's magazine. When she accepts her entire life is turned upside down.

"When the Bottom Fell Out" is a comedy written in two acts, featuring many wonderfully charming characters.
"When The Bottom Fell Out"
A Play in Two Revealing Acts

CHARACTERS:
(In order of appearance)
KAREN MCPHERSON - hard working auditor for the Wilson Auditing Firm. Approximately twenty-five years old, blonde hair, trim figure, very attractive and intelligent
SECRETARY # 1 - Female administrative assistant for Wilson Auditing Firm. Represents the large female population within the company. If doubling up is required, may also play the role of "June".
BRUCE TALBOT - Slovenly maintenance worker for the building that Wilson Auditing Firm owns. Approximately fifty years old, good looking, funny and intelligent...in his own way.
HENRY CORBETT – Immediate Supervisor to Karen and the company "messenger boy" for its president. Mid-forties, receding hairline. Nervous, obnoxiously polite fellow. An irritant for all the other employees at the firm.
MARCUS ALTEN - Owner and publisher for "Men's Media Magazine". A con man who acts the part of a suave, sophisticated gentleman with fancy clothing and personal rapport. A real smooth-talker. All wrapping but no gift.
MRS. MCPHERSON - Karen's mother. Approximately fifty years old. Emotional woman who has strict ways of looking at things. Very well dressed woman with a secret.
JUNE SOMMERS - A gorgeous model. 20-ish, very athletic build, sweet but not too bright. (If doubling is required, may also play the role of "Secretary # 1")
AUTUMN FALL - Another gorgeous model, 20-ish, very athletic build, sweet, cheerful.
PAMELA MAXWELL - Karen's frumpy-looking friend. Overweight, nerdy, wears geeky-looking glasses and a sweater. Extremely intelligent.
MS. MARTHA CROM - Alten's administrative assistant. Older woman, late forties, no-nonsense type.
GUIDO PETRINO - A handsome pool cleaner. 20-25-ish.
MALE EMPLOYEE - A strange young man, around early twenties.
MR. GORDON HENDERSON - President of the Wilson Auditing Firm. Round, little man in his early sixties. Speaks with a Southern drawl. Retired colonel with a great deal of power. Bold and demanding man with a flair for fast talking.
Additional EMPLOYEES may be added as needed.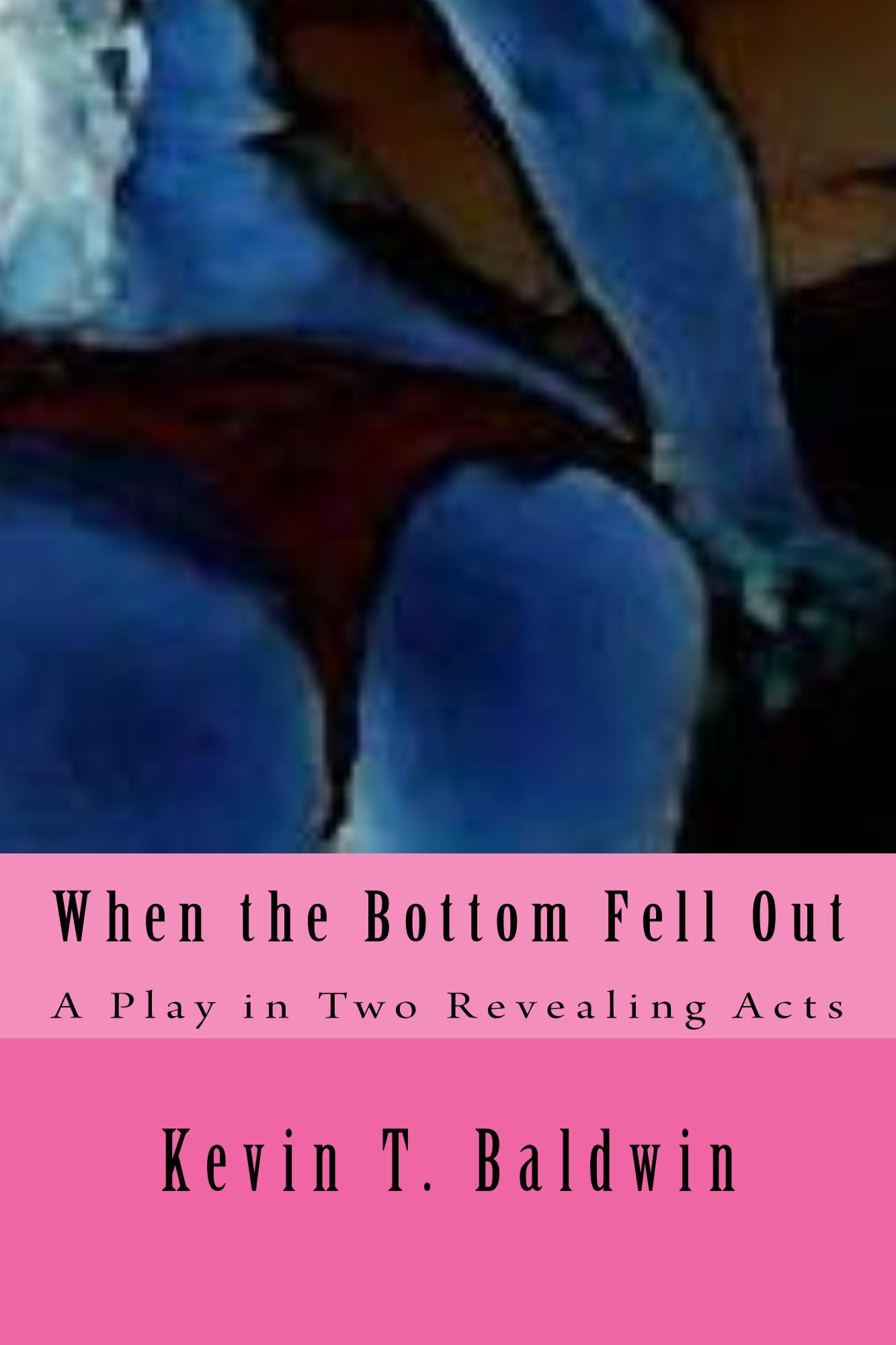 Disclaimer: All rights reserved. Copying or reproducing this material or any part of this book in any manner is strictly prohibited by law. All other rights in this play, including those of professional production, radio broadcasting, motion picture rights, are controlled by Kevin T. Baldwin to whom all inquiries should be addressed.
PERFORMANCE LICENSE All amateur acting rights to this play are controlled exclusively by Kevin T. Baldwin without whose permission no performance, reading or presentation of any kind may be given. On all programs and advertising this notice must appear: "Produced by special arrangement with Kevin T. Baldwin"
Buy printed copies of the script Here:
https://www.amazon.com/When-Bottom-Fell-Kevin-Baldwin-ebook/dp/B00HF6VXDU/ref=sr_1_1?keywords=when+the+bottom+fell+out+kevin+t.+baldwin&qid=1576174587&s=books&sr=1-1
Product details
File Size: 223 KB
Print Length: 50 pages
Page Numbers Source ISBN: 1494740362
Publication Date: December 18, 2013
Sold by: Amazon Digital Services LLC
Language: English
ASIN: B00HF6VXDU
Text-to-Speech: Enabled

X-Ray: Not Enabled

Word Wise: Enabled
Lending: Enabled
Screen Reader: Supported
Enhanced Typesetting: Enabled